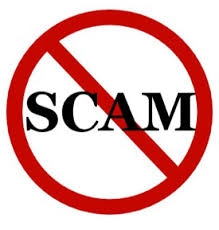 Can the Scams
Salemtowne is pleased to host the NC Department of the Secretary of State – Securities Division for "Put a Lid on Investment Fraud and Charity Scams: Protecting Your Assets and Your Charitable Gifts in a Scary World."
The recent natural disasters suffered by our fellow North Carolinians as well as many other residents along the East Coast present opportunities for unscrupulous criminals to attempt to fradulent activities.
Join us on Wednesday, November 14 at 3pm in the Smith Saal to learn about and protect yourself from scams.
New and old scams in North Carolina—and direct to you from all over the nation and the world…through telephone and internet connections near you!
Red flags and warning signs to be alert for when presented with investment and charitable giving "opportunities."
The role the Secretary of State's Office in regulating both investment people and products, as well as charities.
How the Secretary of State's Office resources can help you make better informed decisions (and avoid fraudsters!).
The role of the Secretary of State in investigating complaints and taking enforcement action against bad actors.
How you can access certain vital health documents from anywhere in the world 24/7/365 without carrying them with you…by simply registering them with the Secretary of State's Health Care Directive Registry.
To sign up for this free event, please call 336-767-8130.