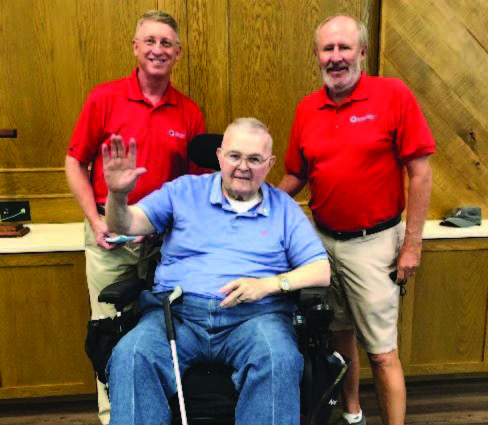 Giving Life for 58 Years!
March 2023-
Ken Robertson and his wife Peggie have enjoyed an interesting and rewarding life during his long career with the Red Cross. When he first donated blood as a freshman at Mars Hill, he never
imagined how important this organization would become to him. On Career Day when a woman asked him what he wanted to do, and he replied, "to help people and travel," she wisely steered him to the Red Cross.
His first experiences were with the military, and he got his desire to travel when he and Peggie spent three exciting years in Madrid. While donating blood, he received an invitation to meet a member of the royal family, the duchess of Alba, and they became friends. He and Peggie adopted twin German boys while in Europe. Back in the U.S. Ken also traveled extensively by having tours of duty in Alabama and North Carolina, finally settling in Asheville. Much of his work involved training people working with HIV and developing leadership among minorities; he even set up a  program to teach CPR to the families of NASA employees in Huntsville, Alabama.
Recently, Ken was honored (delayed due to COVID) with a 55-year pin for his 58 years of service and volunteering by John Hughes, Executive Director of the Piedmont Triad Chapter of the American Red Cross Greater Carolinas Region, and Hugh Quinn, former Executive Director, thanked Ken for his outstanding service that enriched the lives of countless people.
Article by resident Bett Hargrave.