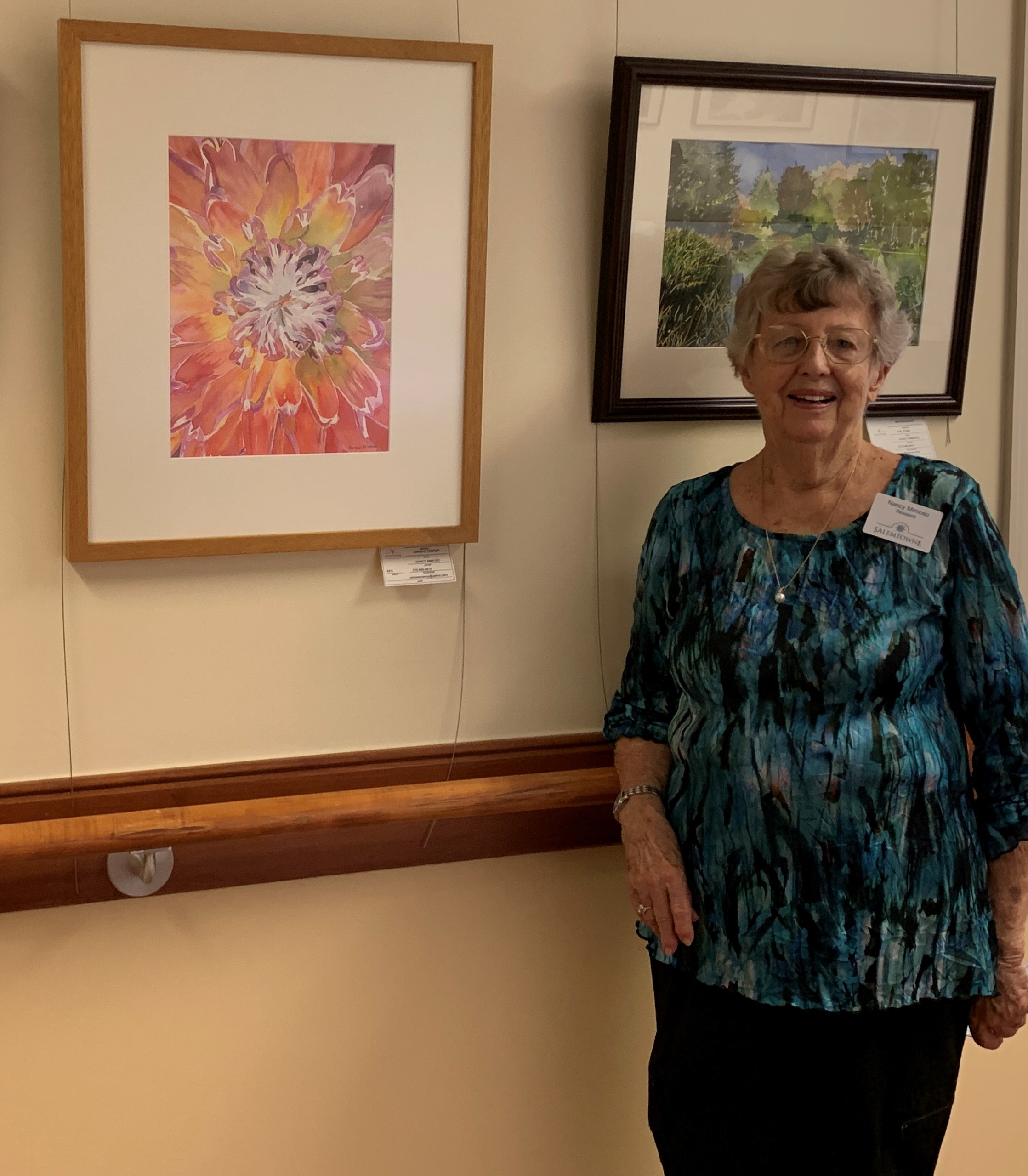 Lifelong Love of the Arts: Nancy Mimoso
Nancy Mimoso has been an artist since she was in her 30s, mostly working in watercolors. Soon after Nancy moved into The Woodlands at Salemtowne, she was inspired to offer art classes. She also helped establish a weekly studio time for more experienced artists to meet and collaborate.
Word spread quickly about Nancy's new class. "I immediately heard from some residents who said, 'I can't even draw a straight line,'" said Nancy, "but others shared, 'I've always wanted to do something like that.'"
Soon, the classes ranged from Beginner to Advanced, and Nancy worked with burgeoning artists to plan their first art show at Salemtowne. The show debuted in May 2021 at the Phillips Building and was an instant hit among residents. Since then artists have been holding quarterly shows of their work.
"Our art classes continue to meet once a week, and residents really like them," Nancy said. "The Advanced class has even tried some new techniques such as acrylics."