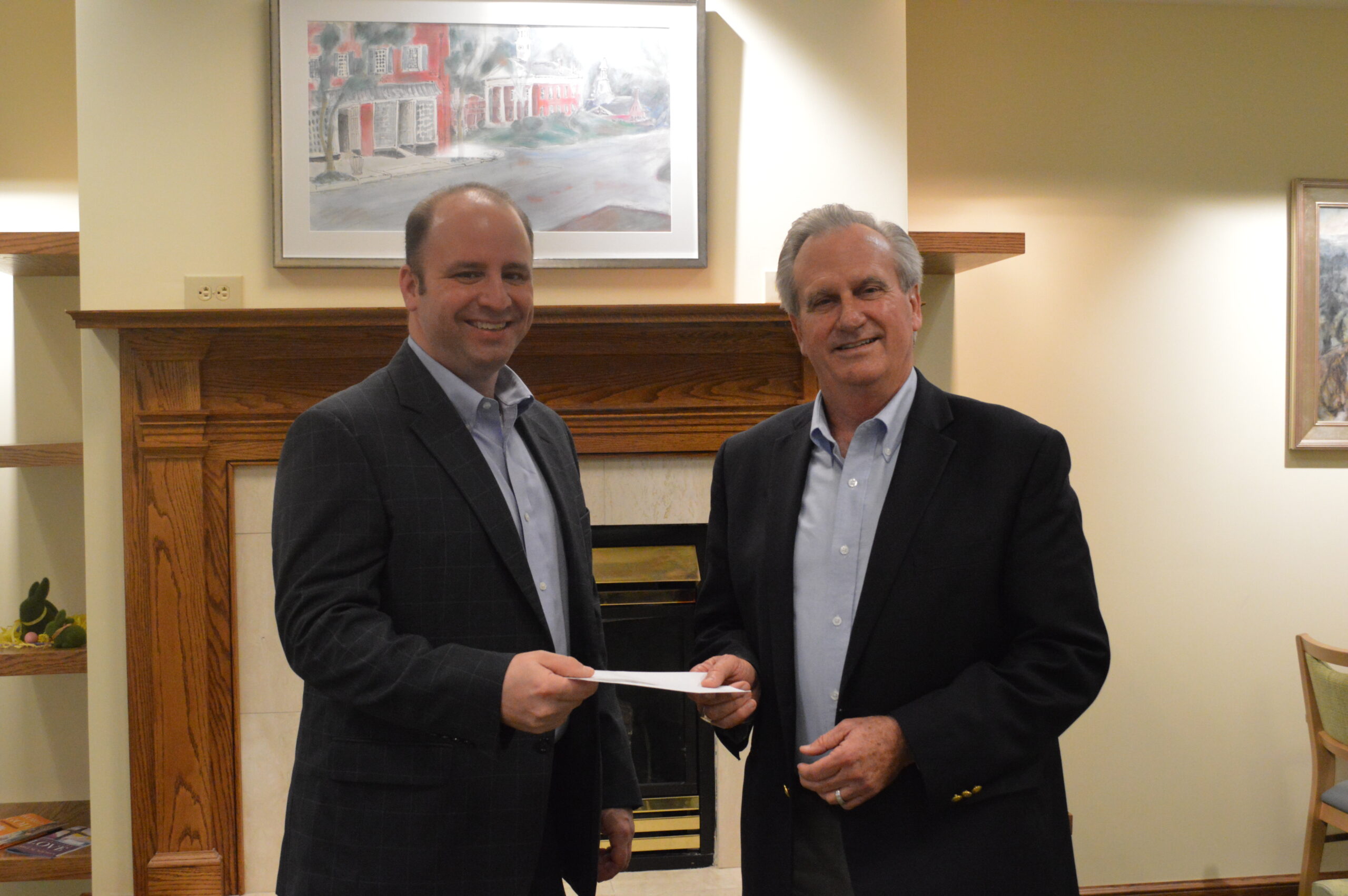 Salemtowne Creates New Fund For Ministers, Missionaries, and Leaders
As part of its mission, Salemtowne contributes to a variety of nonprofit events and organizations each year. Some of the events that Salemtowne traditionally sponsors did not take place during the past year because of limitations associated with the pandemic, leaving Salemtowne with a rare opportunity to distribute its philanthropic budget differently.
"For quite some time, Salemtowne has wanted to make a substantial contribution to the Moravian Ministries Foundation," Salemtowne President and CEO Mark Steele said. "Finding ourselves in the unusual position of having additional budget resources, Salemtowne wanted to use the funds to create a new program that will directly benefit pastors and others from the Moravian Church."
The contribution from Salemtowne established a special new designated fund within the Moravian Ministries Foundation called the Salemtowne Fund for Ministers, Missionaries, & Leaders. This fund will support ordained Moravian Clergy who have served the Southern Province or their surviving spouses along with missionaries and retired, full-time employees of Moravian agencies who want to move to a Moravian continuing care retirement community.
This new fund, along with existing funds dedicated to Resident Financial Assistance, provides an additional layer of support for Moravian ministers, missionaries, leaders, and their spouses. The Moravian Ministries Foundation is now accepting applications for grants from the new fund.