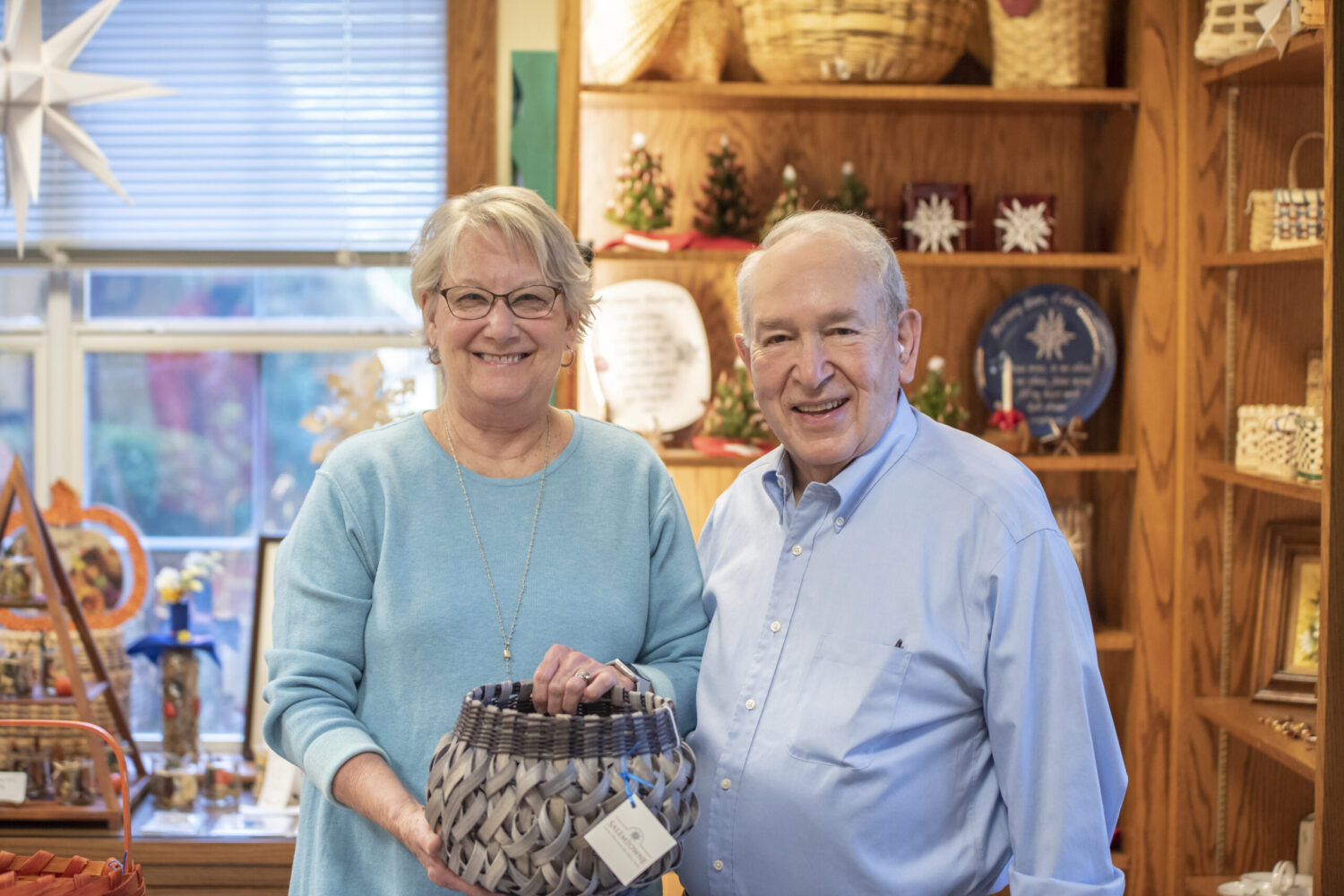 Salemtowne Residents Make a Difference
Salemtowne residents make a difference for their community in many different ways. A part of Salemtowne's mission and vision is to support older adults by fostering their sense of community and life-long learning. One example of this is by generating funds to help fellow residents who are in need of financial assistance. Residents contribute in a variety of ways—shopping and volunteering in the Community Center Gift Shop and Vogler Variety Shop, coordinating periodic "tag sales," and contributing to and operating a second-hand furniture store in the Phillips building. Proceeds from each of these activities support the Resident Financial Assistance Fund.
Many of the items in the gift shop particularly the baskets are hand crafted by Salemtowne residents. Visitors of Salemtowne and residents admire these baskets and love to see the seasonal changes in the shop. The residents take great pride in creating art that makes a difference. The "tag sales" are always the talk of the Towne. Salemtowne residents have a knack for utilizing their creative gifts to give back. People look forward to gathering together to plan and execute these opportunities to contribute to this fund that supports residents in need.