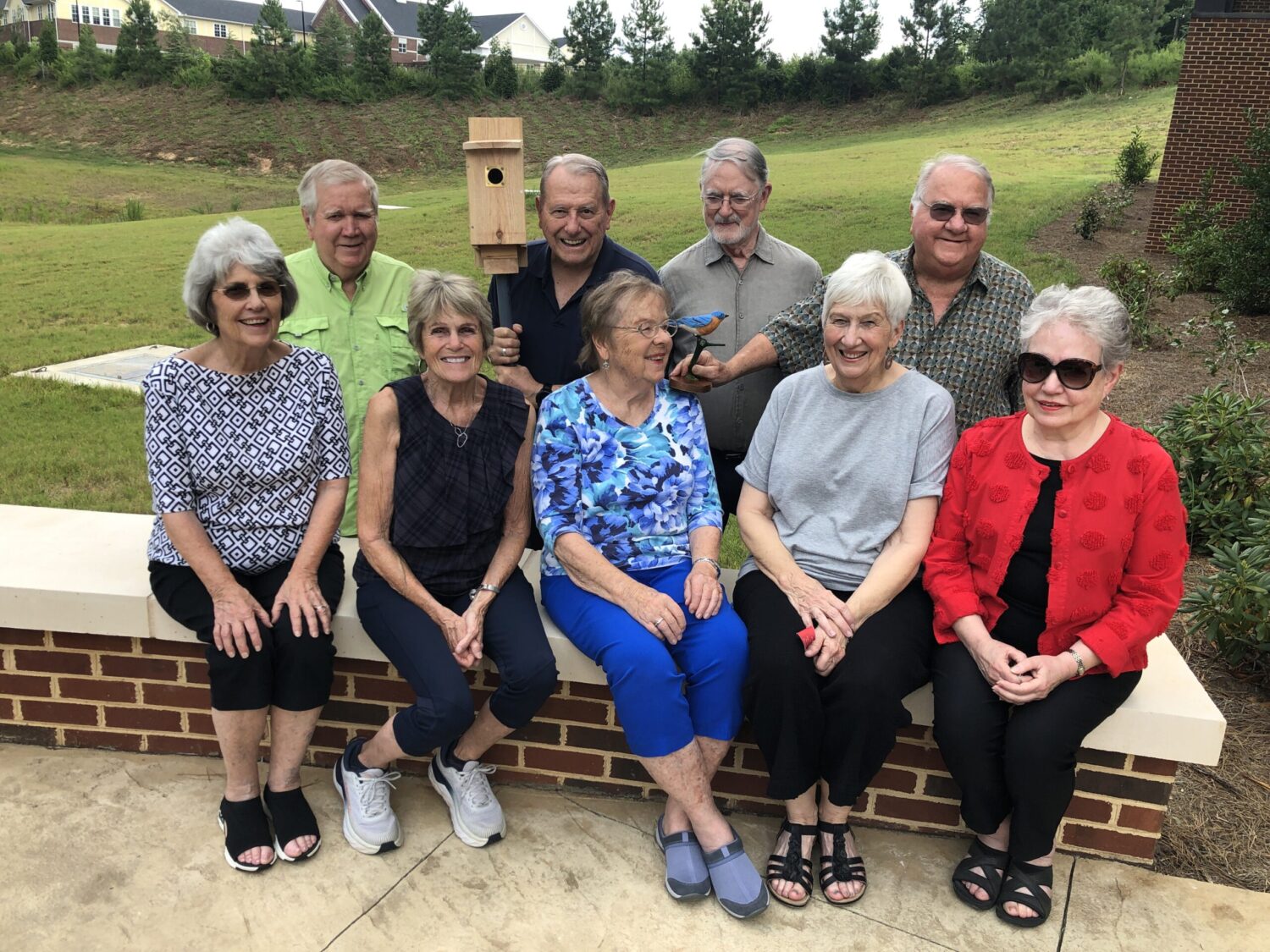 Salemtowne's Bluebird Trail
Henry David Thoreau said it best: "The bluebird carries the sky on its back."
He was right. Seeing these sapphire-hued creatures perched in stillness or with wings stretched in flight is a magical experience. It is a delightful treat that will hopefully become a more common experience at Salemtowne. A dedicated group of volunteers working to make this a reality has come together on campus—calling themselves, appropriately, "bluebirders." Their mission? To develop Salemtowne's very own "Bluebird Trail," a series of bluebird houses—or bluebird boxes, as they are commonly known—arranged in a manner appropriate for the habitat and space available.
Taking inspiration from the beautiful Bluebird Trail at nearby Tanglewood, the bluebirders have added at least 15 of these boxes located publicly throughout Salemtowne.  These complement the personal boxes that several residents have at their own homes.
Salemtowne woodworkers will help build boxes, and certain materials make the best bluebird boxes. Cedar, for example, lasts the longest; PVC pipes work well for the bases, as they are too slick for predators like raccoons to climb. These boxes then become destinations for bluebird pairs, nests, eggs, and then fledglings. As this project grows at Salemtowne, some of the folks who started this effort—like Jim Wilhelm—hope that "folks will sign on and volunteer for a week at a time to monitor these boxes" to make sure that conditions are just right to have as many healthy eggs, and in turn, beautiful blue fledglings, as possible.
Here's to making Thoreau proud!