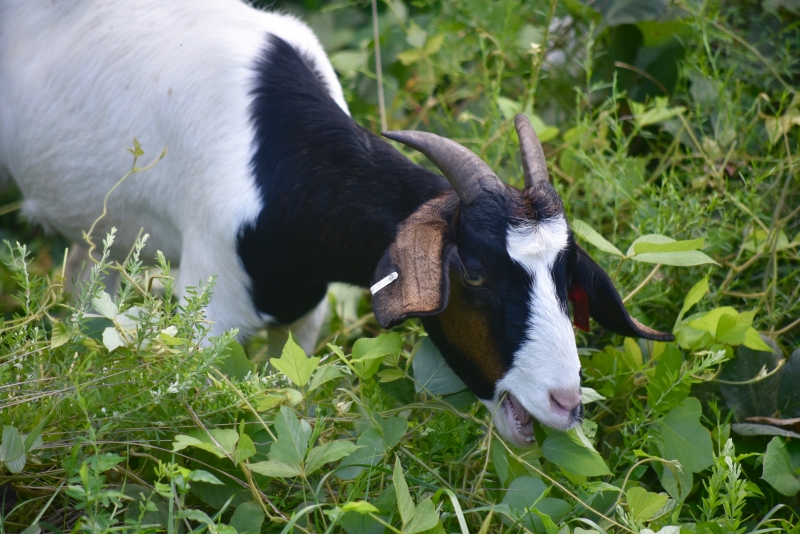 The Great Goat Invasion
Recently, a unique group of visitors arrived at Salemtowne —a herd of hungry goats! They arrived by truck and promptly began feasting on a 4.7-acre tract of the kudzu-covered property as soon as they were unloaded. The goats will be chomping away at the unwanted kudzu for approximately one month.
The kudzu loving goats are from Wells Farm, which was started in 1938 in Horse Shoe near Asheville. They provide an environmentally safe method for clearing areas containing invasive vegetation like kudzu. The Resident Building and Grounds Committee particularly liked the idea of having controlled herd grazing because it provides an ecologically safe alternative to using herbicides.