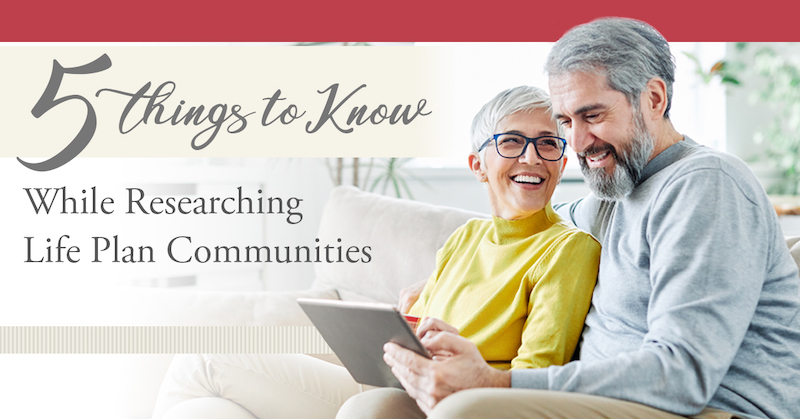 5 Things to Know While Researching Life Plan Communities
Have you been researching senior living options, only to be overwhelmed by the amount of information available to you? An online search can leave you with more questions than answers. Having been a leader in senior living for almost 50 years, we have developed expertise that we would be happy to share with you.
We can provide some insight into what a Life Plan Community is, the value they provide to older adults, and how to go about researching them. Join us for an upcoming, educational webinar to learn more about: the continuum of care, contract types, refund options, entry requirements, and how to evaluate a Life Plan Community.